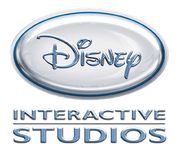 Disney Interactive Studios (previously Buena Vista Games) is a video game publisher owned by The Walt Disney Company that is responsible for publishing Epic Mickey, Epic Mickey 2: The Power of Two and Epic Mickey: Power of Illusion and the spin-off, Epic Mickey: Path Painter, as well as other Disney tie-ins.
On May 10, 2016, it was announced that the studio would shut down, making the possibilities of another Epic Mickey game slim.
Ad blocker interference detected!
Wikia is a free-to-use site that makes money from advertising. We have a modified experience for viewers using ad blockers

Wikia is not accessible if you've made further modifications. Remove the custom ad blocker rule(s) and the page will load as expected.