Home
Talk

10
668pages on
this wiki
Welcome to the Epic Mickey Wiki,
A wiki all about the orignal wii game, The Power Of 2 and its 3ds spin off!
Epic Mickey Wiki is a collaborative website about Epic Mickey that anyone can edit!

A long time ago the sorcerer Yen Sid created a pen-and-paper world for his forgotten characters, held in an intricate model on a table, and accessible through a mirror. Mickey who finds himself inside Yen Sid's study, sees the model, and waits until Yen Sid is gone before going back to take another look at it. Mickey decides to create himself using paint but instead creates the Shadow Blot. Mickey tries to clean up the mess he made but instead spilled paint thinner on the model and allowed the Shadow Blot to enter the Wasteland. Mickey manages to escape without Yen Sid knowing, returning to his world where he went on to live to years of success and fame, but his meddling had consequences. The Paint Thinner allowed the main antagonist of Epic Mickey, the Shadow Blot to invade the paper-pen world and engaged in a series of war with the world's ruler, Oswald the Lucky Rabbit in the Blot Wars. The Blot wins over this struggle, and Oswald now blames Mickey for all this fiasco. Mickey, already plunged into the world by the Shadow Blot, must gain the trust of Oswald and defeat the Blot once and for all.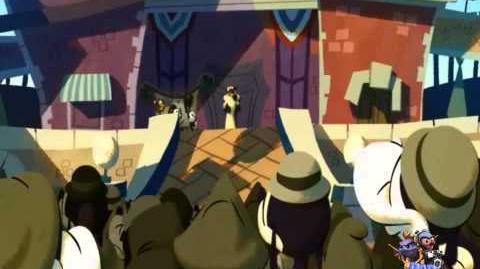 Who is your favorite character from the games?
Create blog post
News
Hey all,

Just wanted to confirm that I've recently adopted the Epic Mickey Wiki, and I've gone through a bit of a clean up, deleting several pages that were not relevant in any shape or form to the Ep…

Read more >

(new news will be at the top. old at the bottom.)

New update.

The first trailer for the Japanese Version of " Epic Mickey 2: The Power of Two " was just released on the japanese Nintendo Direct. Also g…

Read more >
See more >
Non sei Inglese ma vorresti saperne di più su Epic Mickey nella tua lingua? Allora vai qui!