Glut the Shark appears in Epic Mickey: Power of Illusion. It is unknown if he was already in Wasteland before the Mizrabel planned the attack as he only appeared in the first Little Mermaid Movie. The picture below shows Glut being thinned by Mickey. If he was in Wasteland before the attack, he possibly would live in the Wasteland seas.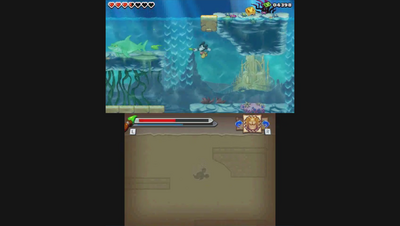 Ad blocker interference detected!
Wikia is a free-to-use site that makes money from advertising. We have a modified experience for viewers using ad blockers

Wikia is not accessible if you've made further modifications. Remove the custom ad blocker rule(s) and the page will load as expected.