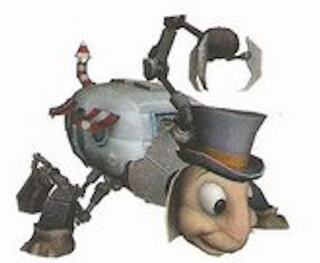 Notice: This article or section contains information about content that was removed from or was planned for the Epic Mickey games.
Lifters
are
Beetleworx
that were scrapped entirely in
Epic Mickey
.
The only known Beetleworx variety of Lifters that exist have a head of Jiminy Cricket, a body of Mickey's Trailer (from the Mickey's Trailer cartoon), a clawed arm, and Dumbo's legs. From what many have speculated, they are presumably called what they are due to the fact that there is a clawed arm above their head that was most likely used for lifting objects to attack the player or grab and suspend them in the air with it, similar to Dropwings.
Gallery
Trivia
The recent surfacing of Epic Mickey's 

debug files

 revealed what this previously unknown Beetleworx variety was going to be called.